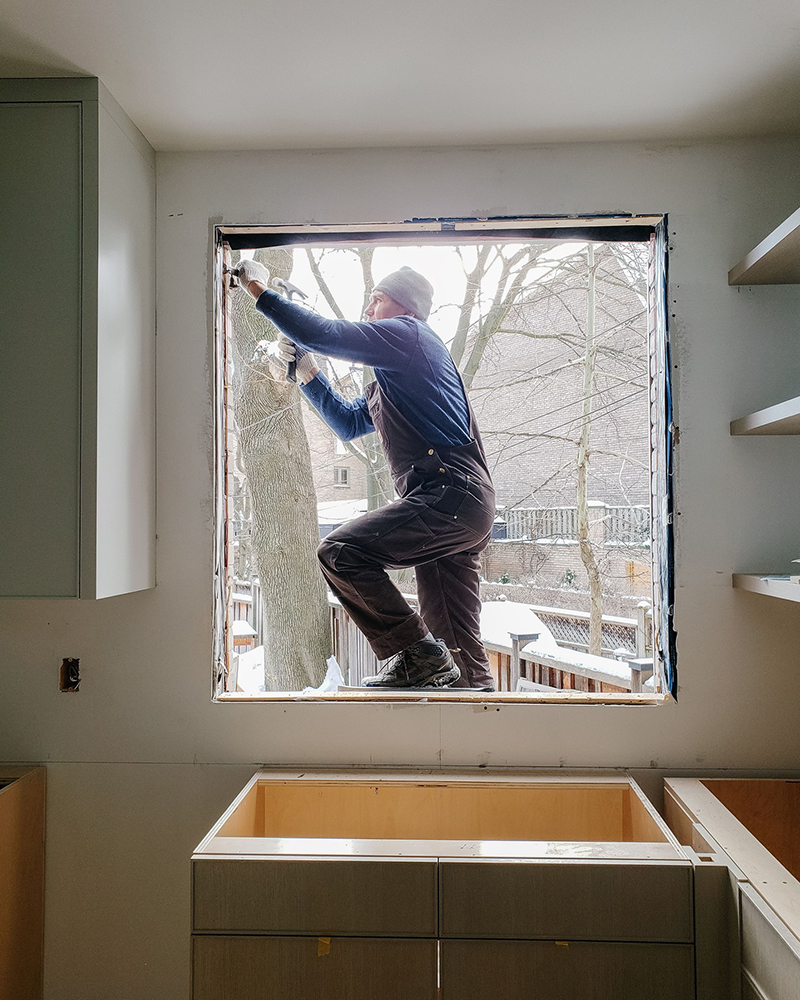 Windows are an important feature in any home, providing light, ventilation, thermal efficiency, and sometimes even a view. But installing a window is not just about nailing it in place and calling it a day. There are many things to consider when it comes to window installation, some of which you may not be aware of.
Here are seven things you may not know about window installation.

1. Three Main Types of Installation
There are three main types of installation: full-frame, split-frame, and sub-frame replacement installation (also known as pocket replacement).
Full-frame involves removing all of the old windows from the window opening
Sub-frame replacement is done by leaving the old window frame in place and installing the new window inside the old frame without disturbing your interior trim.
Split-frame is similar to the sub-frame except for the outside half of the old frame is cut and removed and the new window is butt up to the remainder of the old frame.
We will be discussing the two most common installation types, full frame, and sub-frame.
Full-frame Replacement
A full-frame window installation is best used when replacing an existing window or when a window is being added to a new construction. This type of installation requires the removal of the entire existing frame and sash, including any trim, capping, and stops. A new frame is then constructed for a perfect fit for the window opening to be secured into, which may or may not involve adding headers, sill, jambs, extensions, brick mould, capping if required, and then interior trim/casing.
Sub-frame Replacement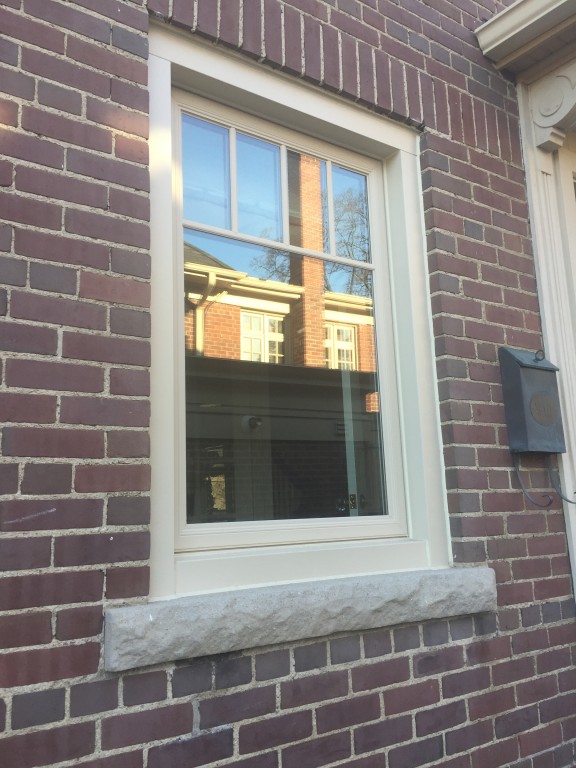 This type of window installation involves the installation of a new window inside the existing window frame after the old window's sash, glass, and stops have been removed. This method if sized correctly, ensures that there are no gaps between the old and new frames and provides a better airtight seal. Additionally, using a sub-frame also helps to protect the new window from potential damage due to the movement of the existing structure.
For more information on sub-frame and full-frame window installations, check out our blog post "Sub-frame vs. Full-frame Window Installation" which outlines the pros and cons of each type of installation.
2. Measure twice, cut once
The old adage "measure twice, cut once" is never truer than when it comes to installing windows. Before you begin cutting into walls and framing out new openings, you should double-check all your measurements to make sure they are accurate and the window will fit correctly.
You want to ensure you are getting the largest glass size to maximize your views. This will save time and money in the long run because you won't have to go back and redo any work due to incorrect measurements. At Fieldstone, we take detailed measurements of the existing window frame during the initial consultation.
Once the contract has been signed, we return to the scene for a final measurement to double-check accuracy. This is to ensure that the new windows fit perfectly and that all seams are airtight, allowing for maximum energy efficiency.
3. Proper preparation is essential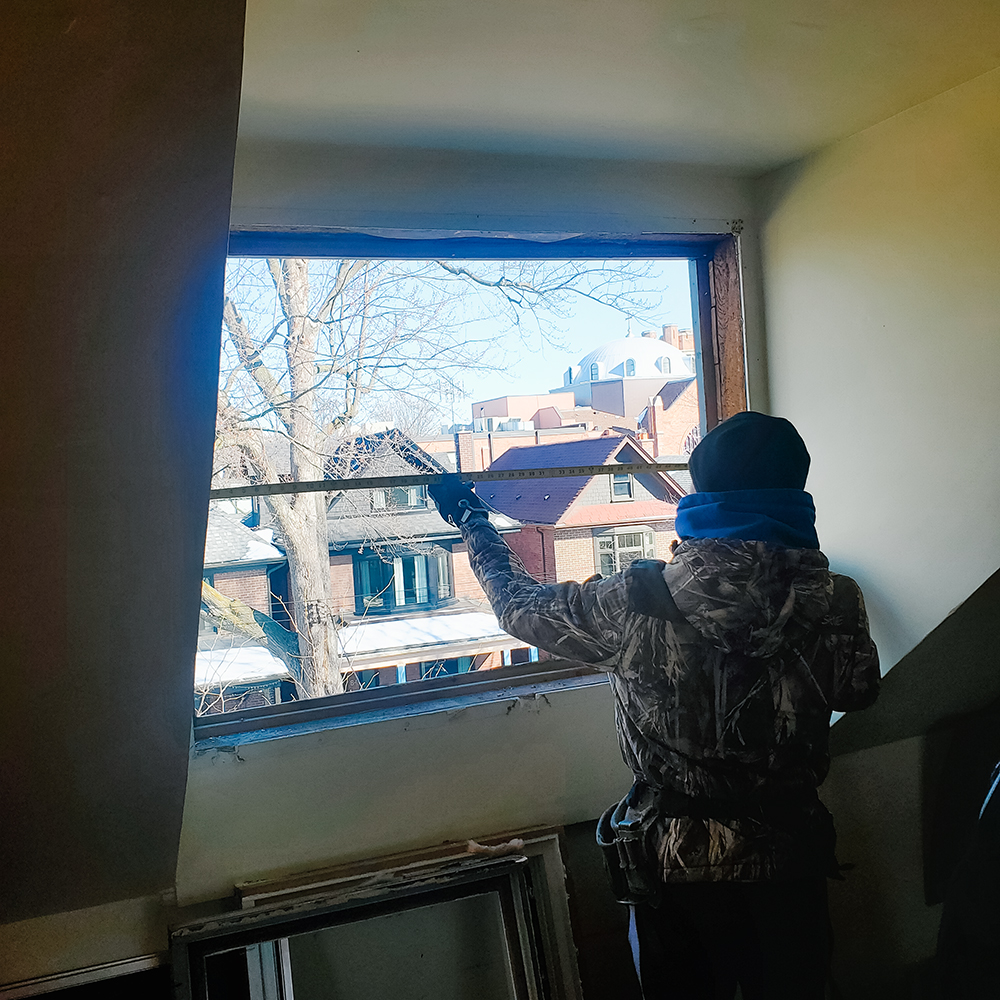 Before installing a new window, it's important to prepare the opening properly. This includes measuring the opening to ensure that the new window will fit properly, removing any old window frames, insulation, or caulking, and making sure that the opening is clean and free of debris such as old nails and screws.
If not cut correctly or installed with precision, air leaks, and water damage can occur. Gaps in caulk, windows that are not level or plumb, or an inadequate seal between the window and the wall can all cause air leakage which can cause discomfort and higher energy bills and will actually make the window difficult to operate.
4. Proper caulking is essential
Caulking is an essential part of window installation as it seals any gaps between the window and the exterior wall, preventing air leaks and water infiltration. Proper caulking can also help to improve the window's energy efficiency and prevent moisture damage. However, improper caulking can lead to air leaks and water damage, which can compromise the integrity of the window and the surrounding walls.
Hiring a professional window installer is key to achieving an attractive and lasting seal around your windows. They have the expertise to apply commercial-grade caulking that won't shrink, creating an airtight barrier that stands the test of time.
They will also know how to handle any unexpected situations that may arise during the caulking process, such as filling large gaps or working with irregular surfaces.
By having a professional installer take care of the caulking, you can be sure that your window will perform as intended and last for many years.
5. Proper insulation is crucial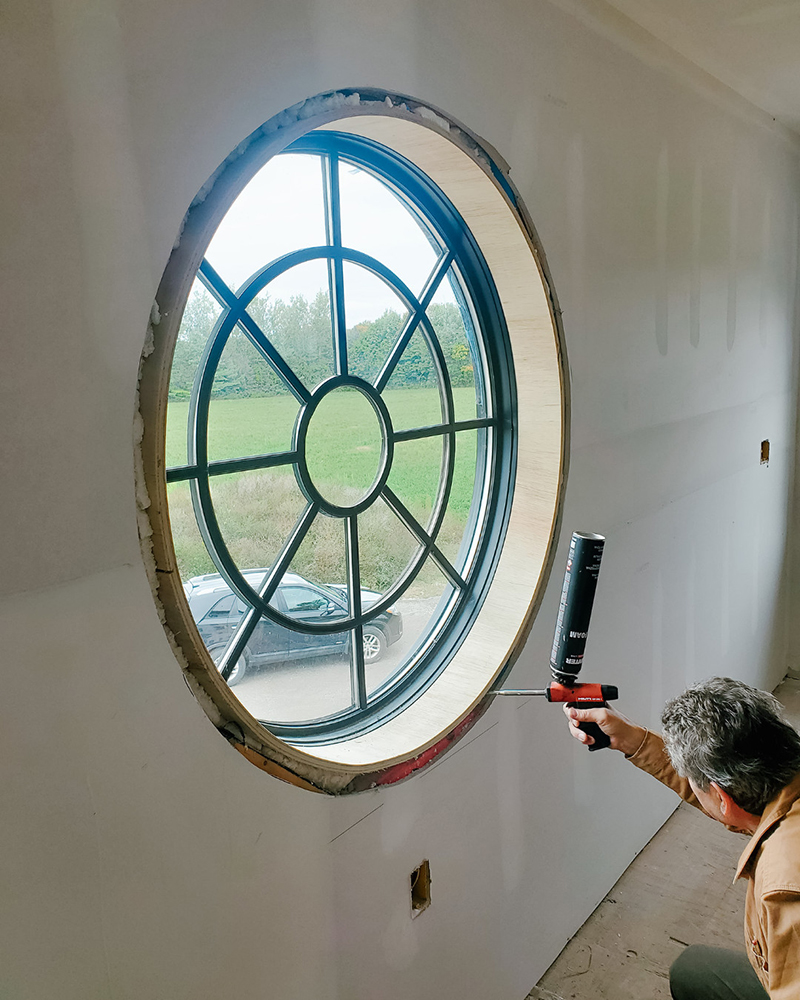 Insulating around the window frame is crucial to prevent air leaks and drafts. This is typically done with closed-cell spray foam insulation. Proper insulation is critical in order to improve energy efficiency and keep homes comfortable.
By sealing up any air leaks, insulation helps keep hot or cold air from entering or escaping the home, reducing the need for heating and cooling systems to work harder. This can result in lower energy bills and a more comfortable living environment. Additionally, insulation can reduce the risk of mold and mildew, as well as help keep pests out.

At Fieldstone Windows, we understand the importance of proper insulation and use only top-of-the-line materials to ensure a tight air seal between your window frame and the wall. By using high-quality insulation and caulking, we make sure that your windows are properly insulated for maximum efficiency.
6. Mitres: Ensuring a snug casing during window installation

Having tight mitres is also essential for a successful outcome. Mitres refer to the 45-degree angle cuts made on the ends of two pieces of wood that join together at an angle. Having tight mitres helps ensure a snug fit and prevents gaps between frames and walls, which can lead to drafty windows.
Additionally, properly cut mitres also help prevent any rattling noises when the wind blows against them due to their secure fit and are cosmetically more attractive. Using properly sized nails is critical to success.
Mitres should be as tight as possible and glued before securing them into place with nails, you'll be able to enjoy beautiful windows free from drafts and other issues that compromise their energy efficiency!
7. Proper installation can help with energy efficiency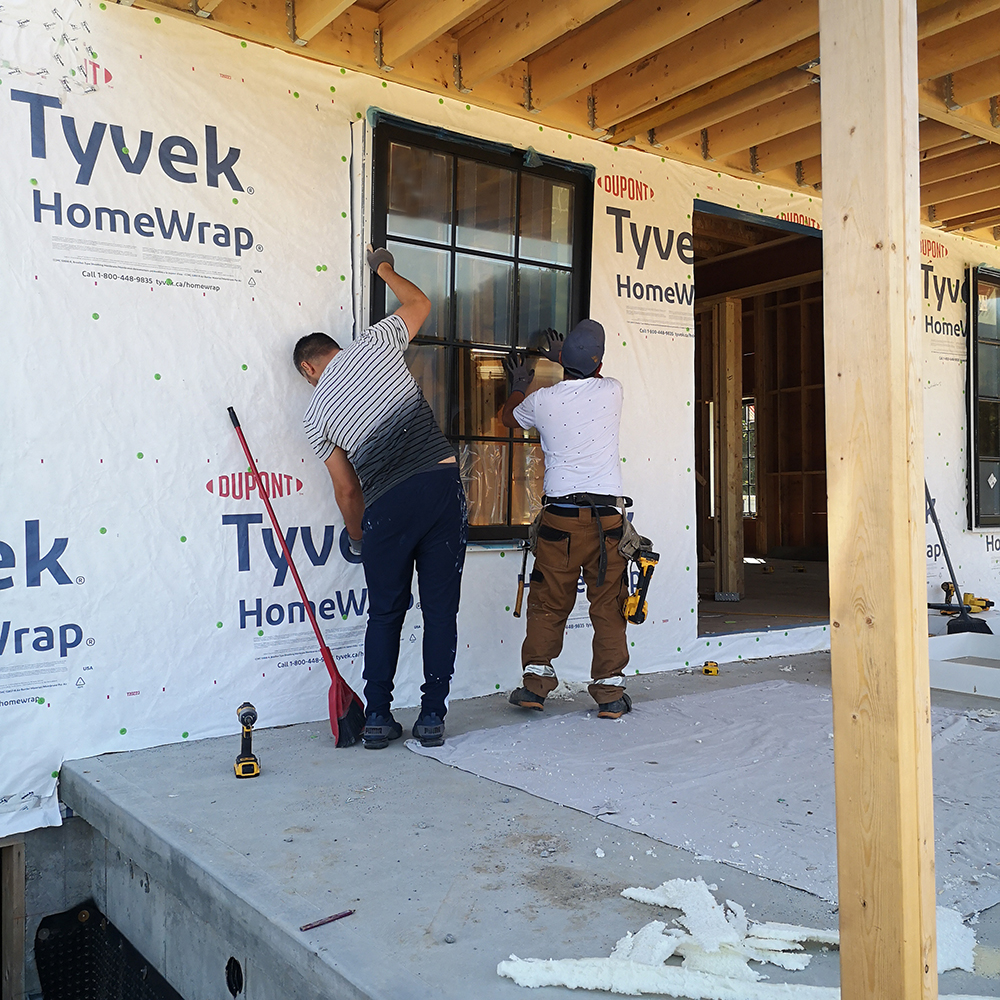 One of the primary functions of windows is to let in light and fresh air, but they can also have a significant impact on energy efficiency. Properly installed windows can help to keep the heat inside during winter and keep the cool air inside during summer, which can lead to lower heating and cooling costs.
Window installation is an important task to consider when renovating or improving your home. Improperly installed windows can lead to energy efficiency issues, as well as unnecessary costs in the long run. It's important to choose the right type of window for your needs and to ensure proper preparation prior to installation.
Professional window installers have the experience, expertise, and tools needed to properly complete the job. They also understand how important it is to maintain your windows regularly in order to extend their lifespan. With proper installation, preparation, and maintenance, you can enjoy your new windows for decades to come.
If you want to make sure that your window installation is done right the first time, get in touch with us for a consultation. Our experts can provide you with the guidance you need to make sure that your windows are installed correctly, efficiently, and affordably.