modern fiberglass door – cherry grain
G1357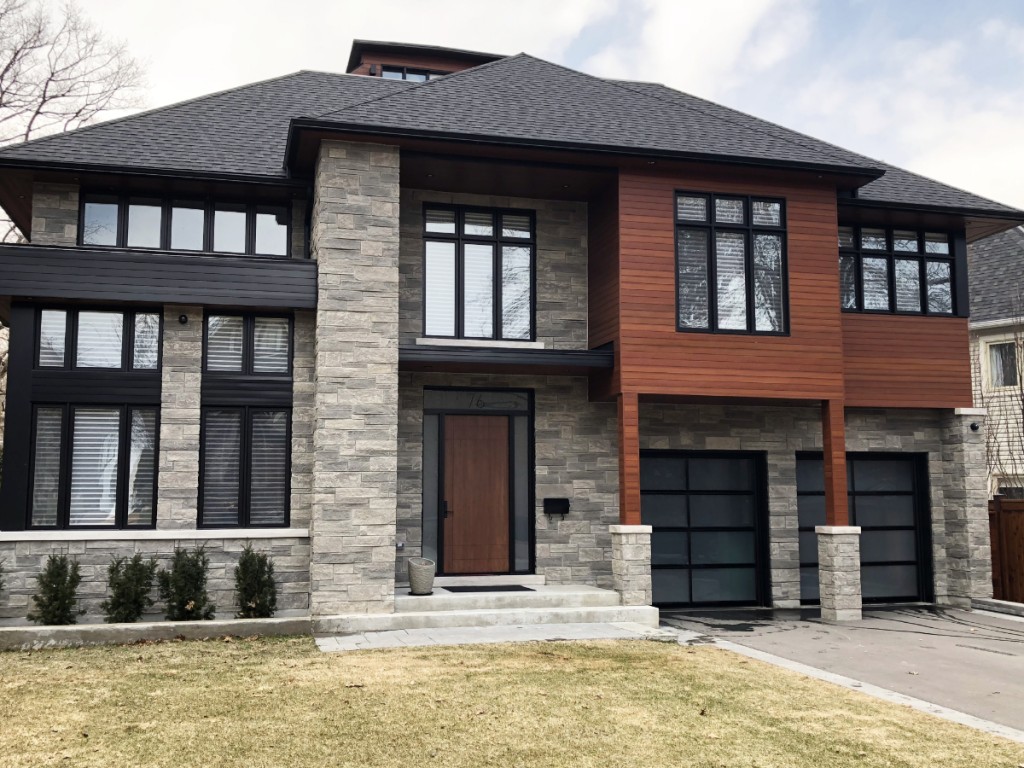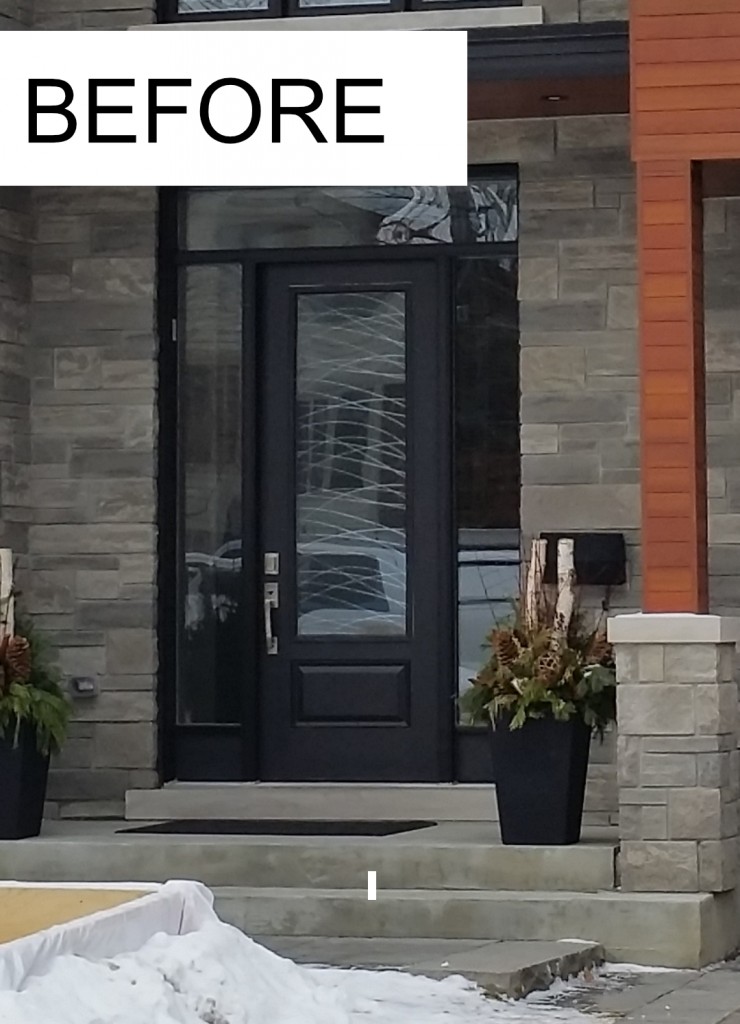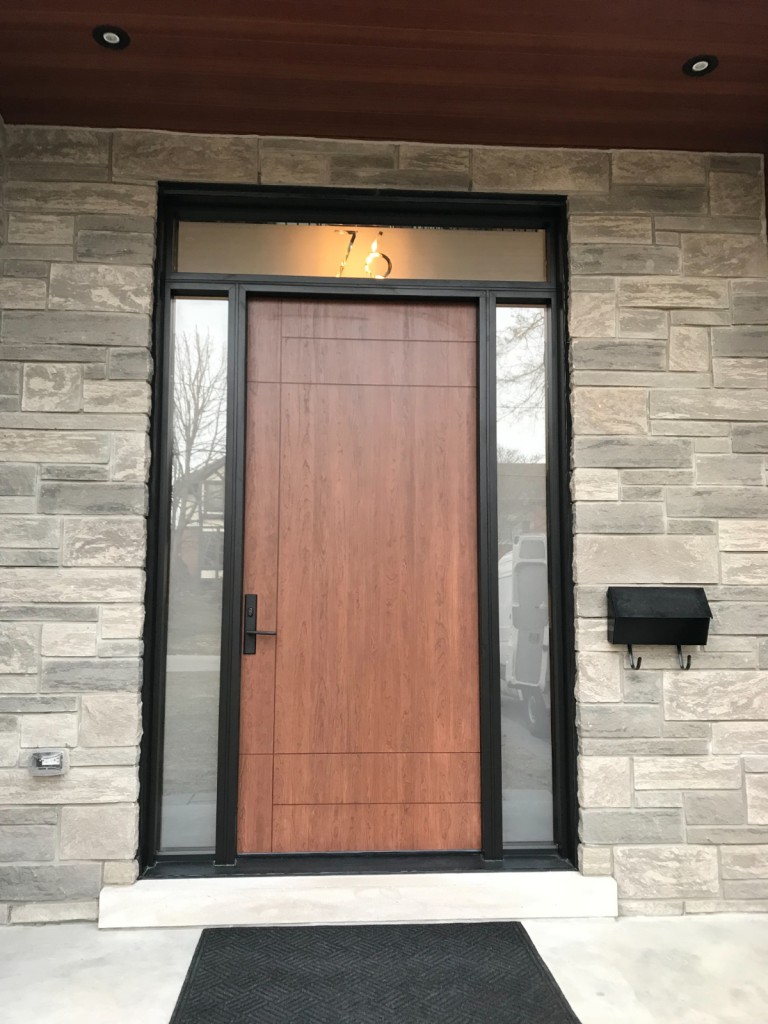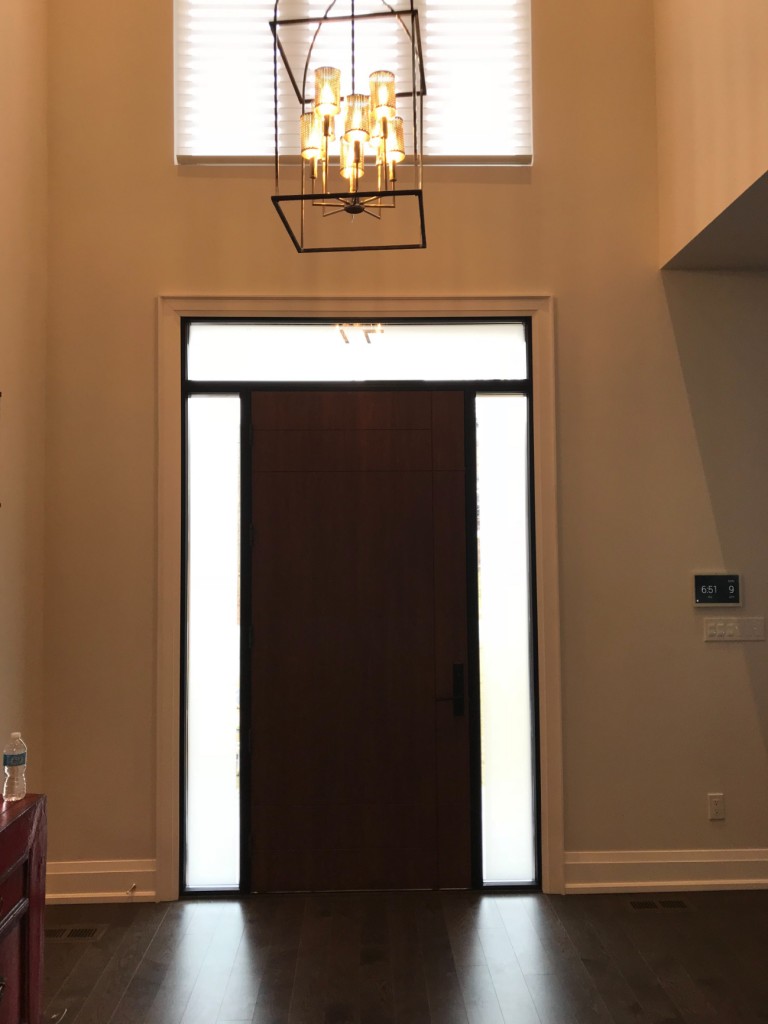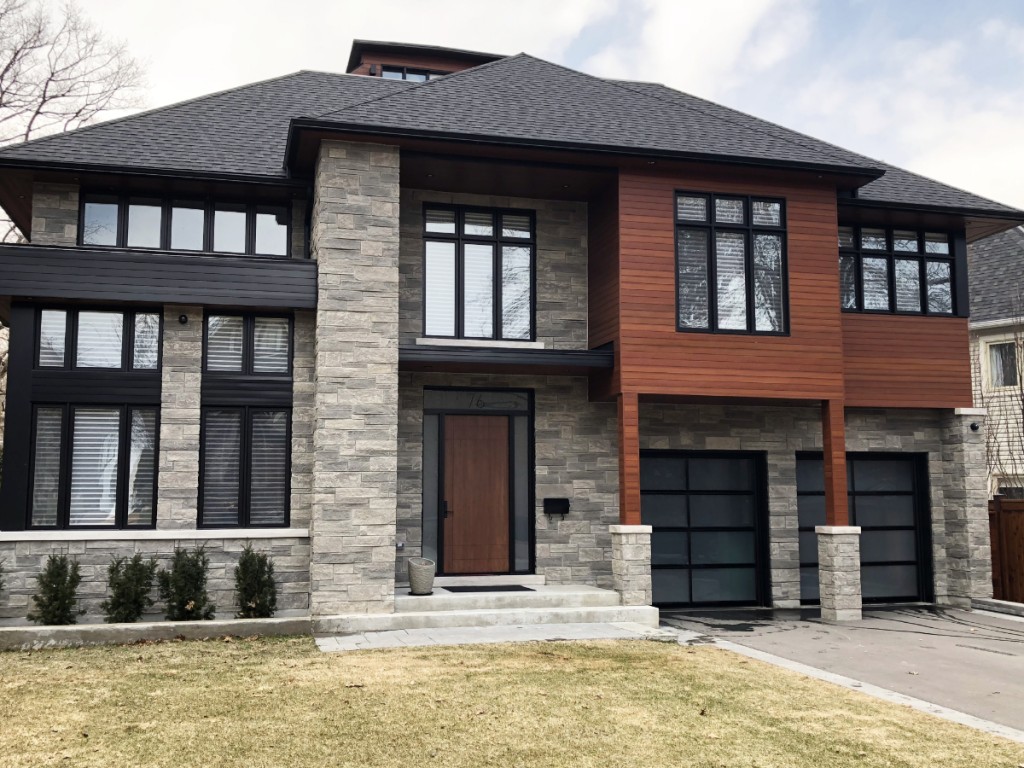 Project Description
This modern home provides a perfect example of how your entry door can make a huge impact.  The previous entry door was more traditional. Now, the new modern fiberglass entry door completes the look of the house.  Also, the entry door goes well with the wood siding on the second floor and complements the light grey brick nicely.  Instead of a house number mounted on the brick, our customer decided to have it in the glass above the door (see photos below).
For more natural light in their entryway, the homeowner opted for a double glazed, sandblasted glass sidelite with 1/2″ clear border and black spacer.  What do you think of the door? Let us know in the comments below.
If you're thinking of adding a modern entry door, contact us today for a free in-home consultation and reference photo G1357. We would be happy to show you all of the options that will enhance your home and add curb appeal.
Project Details
Type: Door
Material: Fiberglass
Colour: Brown
Style: Modern
Texture: Woodgrain
Sidelights: Sidelights